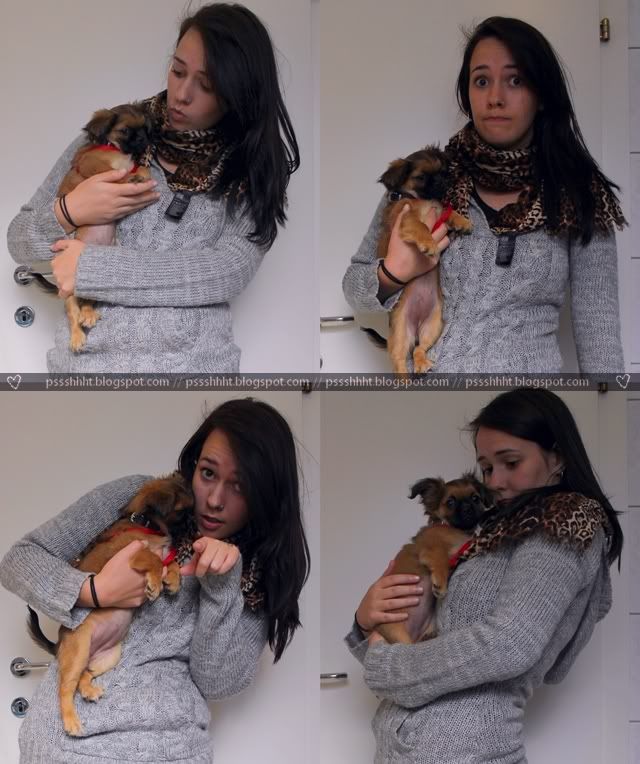 My mom and I went for a rather long walk with Penny at the river. Just when we got there it started to rain but we went for a lil walk anyway. After a few minutes we decided to go back home (of course it stopped raining). We returned tho when the sun came out.
I left Penny off the leash so she could run freely. She never runs away…she's always staying with us. But although she's still so tiny and young she's got so much energy and runs and runs and runs…:)
After we got home I took a few pictures with her…in our "walk" outfits.
Yesterday we had like 35°C…today it's only 14°C.

**************************
And I've joined another giveaway...I just can't give up.
This time it's a giveaway from
Cruel Thing
and you can win a preeetttyyyy dress.
This is my fave dress from the "
Love
" store...