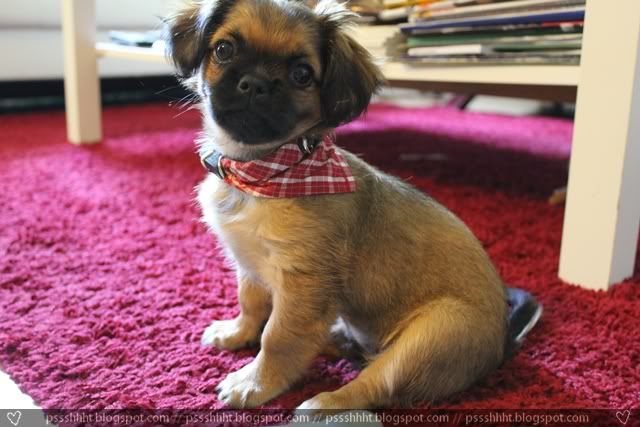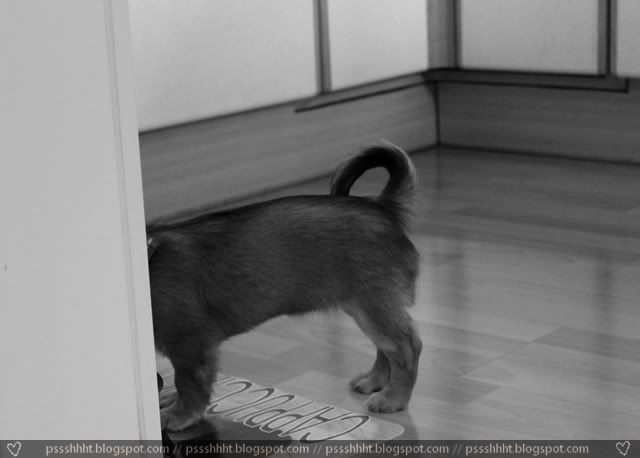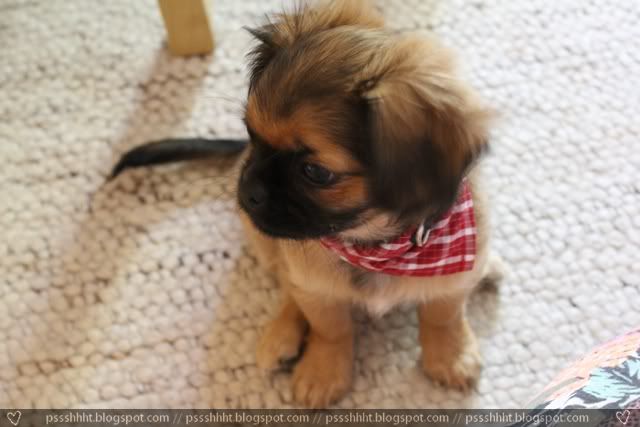 Another Penny load (lo siento!!!). We went to the lake with her yesterday (after I went to the tattoo studio to get an appointment and the tattoo dude who makes those kinda tattoos I want is on vacation so they told me to come back then) and almost everyone who saw her was like "OMG how cute!!!" and people start talking and talking and talking. It's strange. Even the cool guys!
I also went with her to a little market in town and met my ex-german-teacher :)
There was also a little dog (Westhighland White Terrier) and I let Penny down so they could smell each other – but she got so scared, she wanted to run away, sat down then and was shaking like crazy. So I carried her again.
It's really funny what kinda people you get to talk to just because you've got a dog…and it's a cute dog so that's the biggest bonus I guess.
In the afternoon Penny and I are going to the puppy course for the first time. I'm curious about how she's gonna act – cause she's getting so scared so easily. She's still a baby. She's 3 months old since yesterday. But she's growing like crazy.