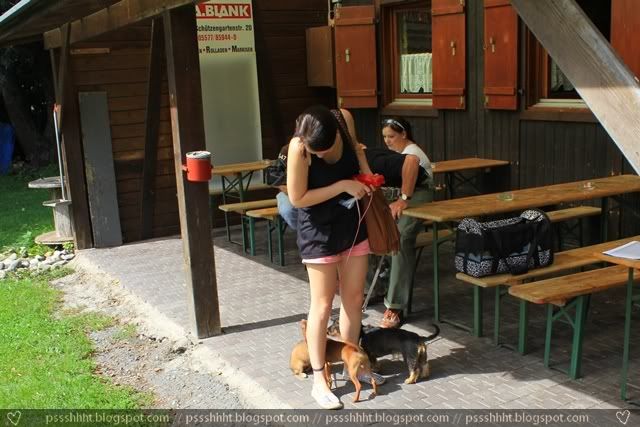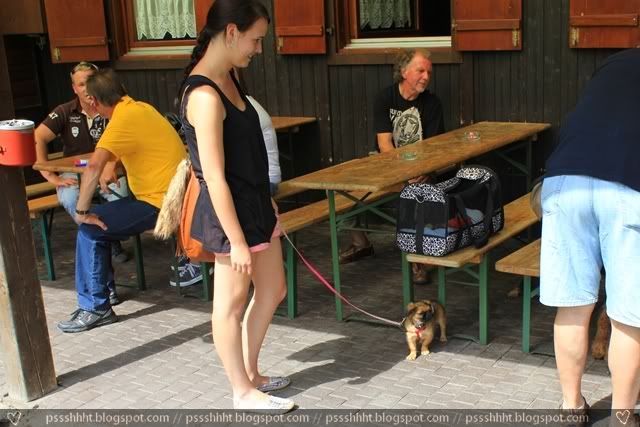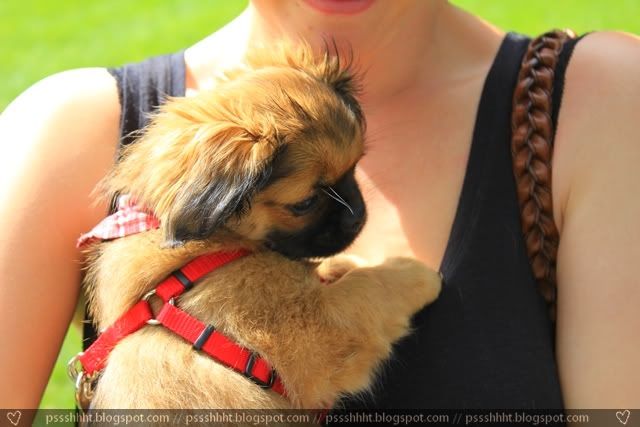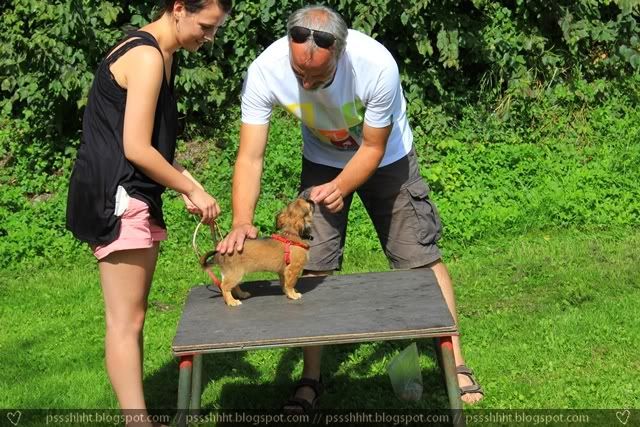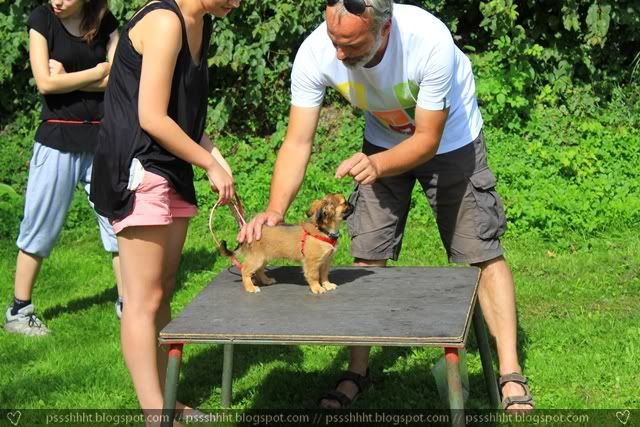 As I said in yesterday's post I went to a puppy course with Penny on Saturday. My dad took some photos. Penny is not very impressed…she's rather playing with the other dogs than doing what I tell her to do.
I'm not sure if you've noticed but I've made a new header last night and put it up.
Tomorrow after work I'm gonna meet up with my friend who I wanted to have a drink but then she had to cancel cause her mom died.
Right after that I'm going to the vet with Penny to get her inoculation. She's gonna freak out – at least that's what I'm expecting.