I posted a "What's in my bag?!" post before…but today I was sick of the weight of my bag and wanted to put stuff I don't need out. When I put everything out I just had to take another photo and show you how much bullcrap I carry around in my hand bag every day.
And btw…I only took the trash and 2 sunglasses out. The rest went right back in.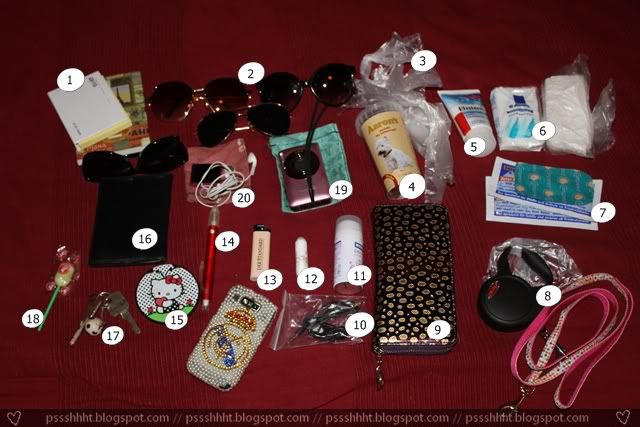 1. calendar and post-its; 2. 4 sunglasses; 3. plastic bags for dog poo; 4. dog treats; 5. hand lotion; 6. tissues; 7. disinfection pads and blister band-aids; 8. 2 leashes; 9. purse; 10. head phones; 11. deo; 12. tampon; 13. lighter; 14. biro; 15. pocket mirror; 16. passport; 17. keys; 18. lolly pop; 19. camera; 20. ipod
EDIT: Oh my God! I forgot to mark my cell phone!! But I guess you can tell that the glittery, Real Madrid logo thing is my phone.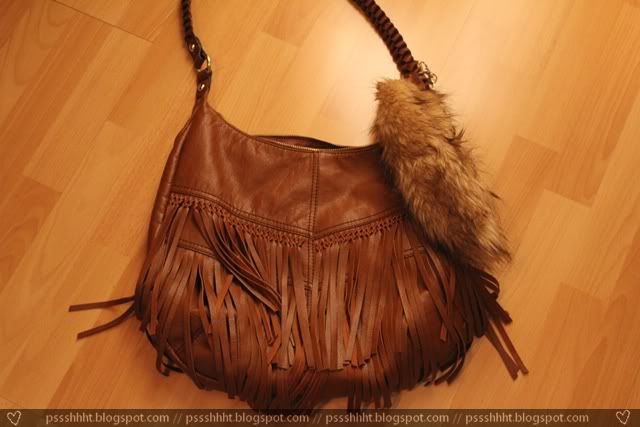 And this is my bag.