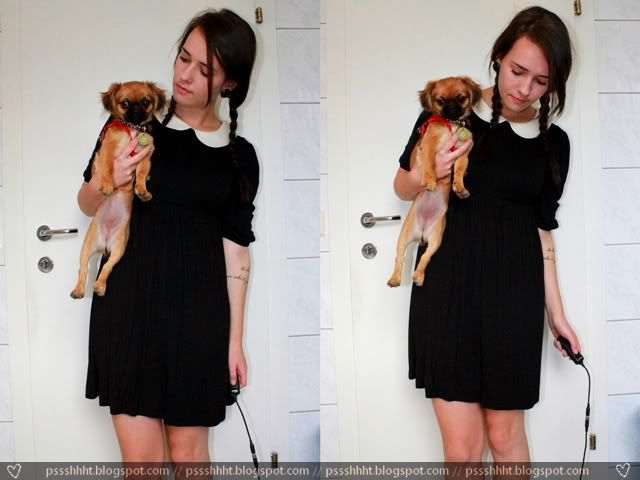 This will be my halloween costume. I know nothing special but I'm going to Innsbruck on Monday and I'll have to probably change somewhere at the trainstation and I hate dressing up. So I'm going as Wednesday Addams. It's a costume but I'm still not dressed up very much lol.
Penny looks like she's thinking "WTF are you doing with me?"
This dress (like many others) was aaalmost to small when I got it a couple months ago – now it's not very tight anymore. I lost 5 kg within a short time. Half of my clothes are too big.