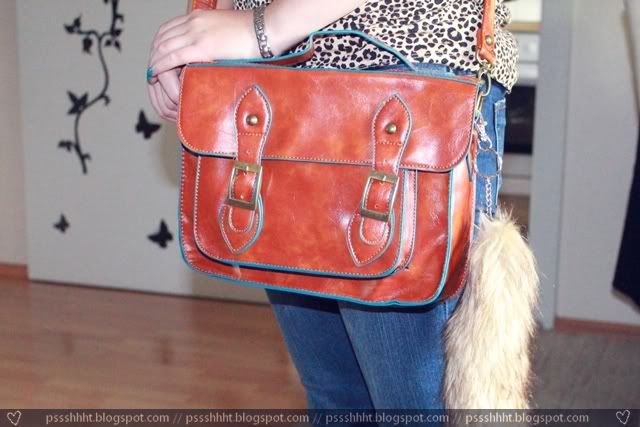 I bought a smaller hand bag (from New Yorker). My old one was just too big and the zipper on top always ripped open my fingers. I was usually getting so annoyed and was close to freaking out when I tried to find something in my bag. So I decided to buy a new one – a smaller one, where I can't put everything in. Only the stuff I "need".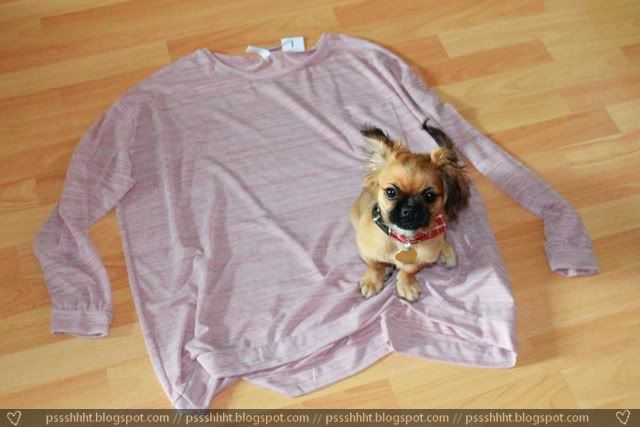 I also bought this oversized shirt. When I put it on the floor to take a photo of it – Penny ran over and sat on it as you can see. So I took the shirt photo with my puppy sitting on it.
She's just like that. As soon as I'm sitting on the floor or put something on the floor she's attacking. :)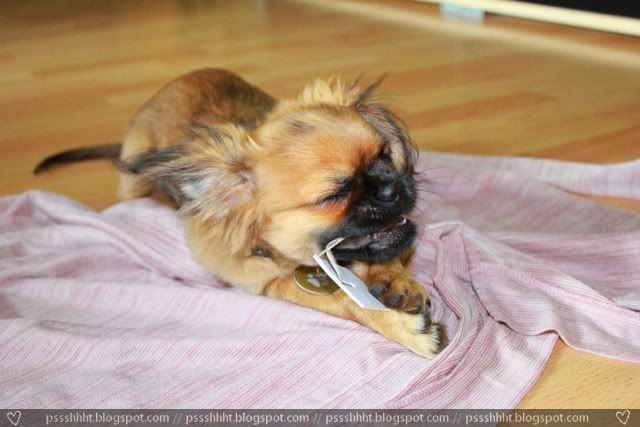 Then she decided to eat the price tag of the shirt.