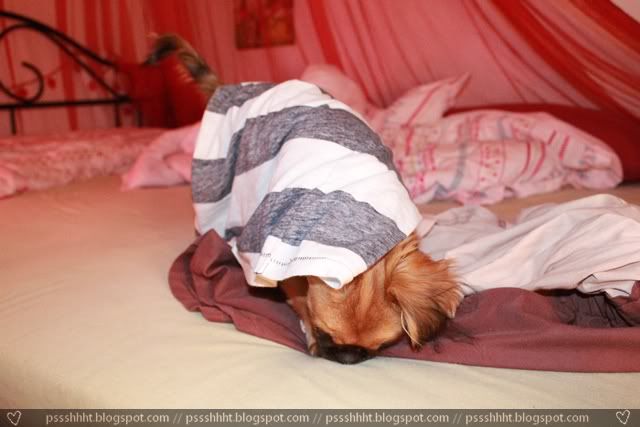 I took those photos of Penny when she was sitting in my bed while I was gettin dressed in the morning and threw my pajama shirt on her. She doesn't care if you throw a blanket or a shirt on her. She loves clothes – if she doesn't have to wear it herself.
As you may have noticed – or not – I've got a new header. I just made it and I'm not that talented lol.
Yesterday I've been at another theater btw. It was hilarious! I could get used to going to theaters :)
After "siesta" I'm gonna make more cookies. This time my dad's favorites :) We'll see if they're edible.