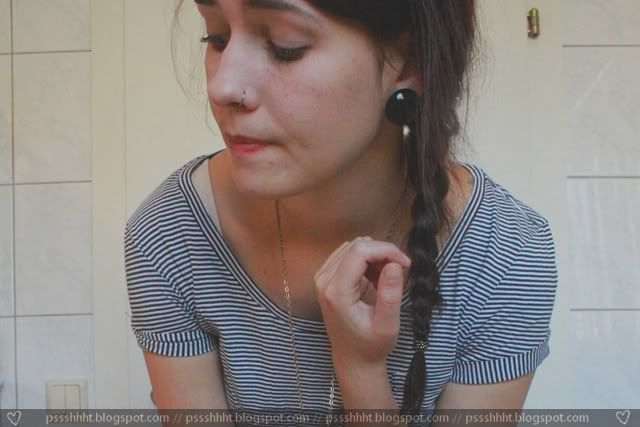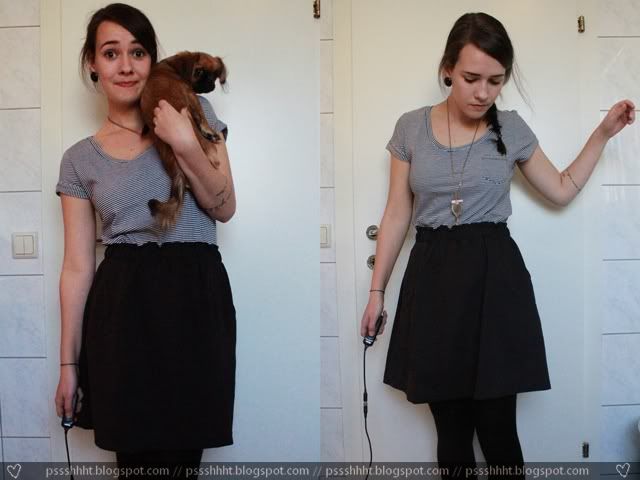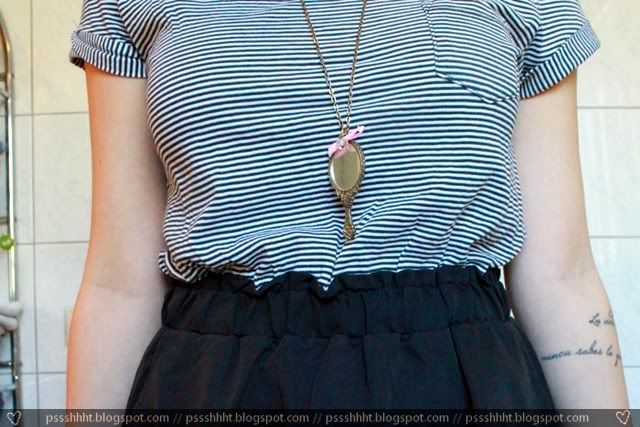 Dress:
H&M
// Necklace:
Tally Weijl
OMG, today at work I fell up the stairs. I dropped the folders I was carrying but no one from my co-workers seemed to notice. I totally hit my knee on the steps – I thought I'm gonna cry. I could hardly use my leg afterwards anymore and now hours later it still hurts – and I've got a huge goose egg on it.
Yes, I had to rant now!!
My dad bought me an advent calendar with make-up in it. So every day when I open a little window there is make-up-equipment in there! I saw that calendar in the store a couple of days ago and showed it to my mom. My mom said "You don't need that! You've got so much of these things." I listened and put it back and didn't buy it. Now my dad appears and gives it to me. My mom said that to me cause she knew that he bought it for me lol.
So now I've got a make-up advent calendar and a cat food calendar for Penny (she's very very picky in food – so I bought cat treats, cause cat food is better than dog food, since cats are very picky too. The chance is way higher that she eats it.)