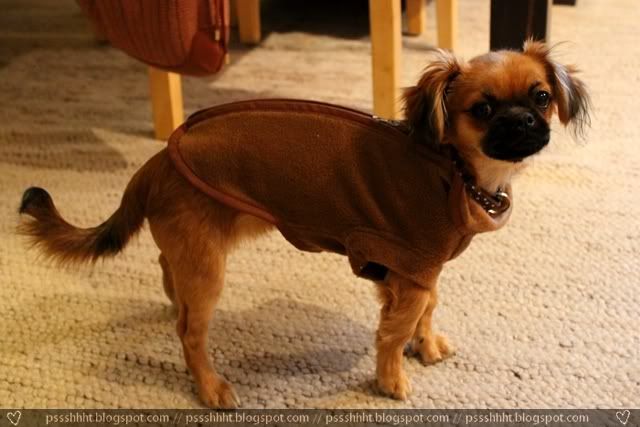 Penny is always cold. She's shaking as soon as she's outside these days…soooo I bought her a little jacket. And she absolutely hates it. When I put it on she didn't move at all as if the jacket was made of plastic or something.
I always said "Clothes for dogs are freakish!!!" But now I'm buying my puppy jackets and I'm planning to buy her a little knitted pullover. She hates it, but since it doesn't hurt her etc. I'll have to put it on when it's snowing outside.
I'm staying at home this weekend btw…everyone can bite me. I'm going nowhere.