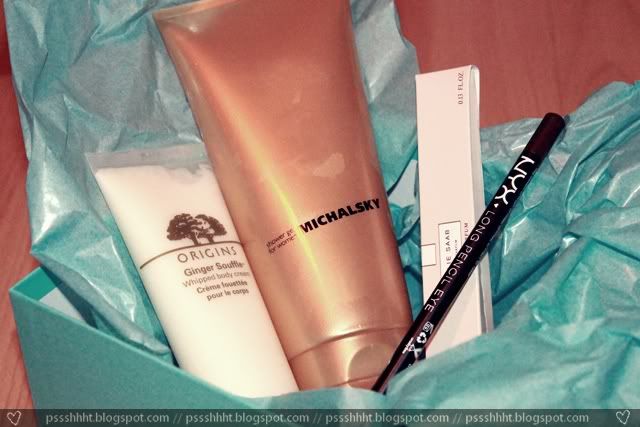 I got my Douglas Box today. I kinda like that there's an eye pencil in it. But that's it. I don't like the smell of the shower gel. I don't like the smell of the body lotion and I have great ones already. And I dislike the smell of the perfume. Compared to the Glossybox the Douglas Box is bad.
Please remind me not to order it anymore!!
There are better things to spend 10 Euros on.
At least Penny was interested in the box. :D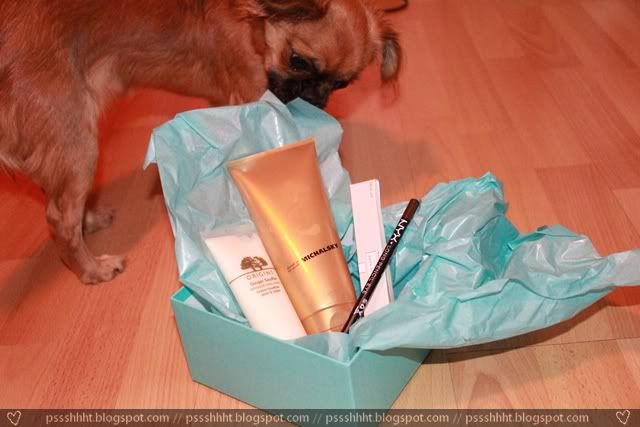 PS: The video is probably coming tomorrow. I got home from work kinda late and I'm not feeling like making a video now. Sorry.