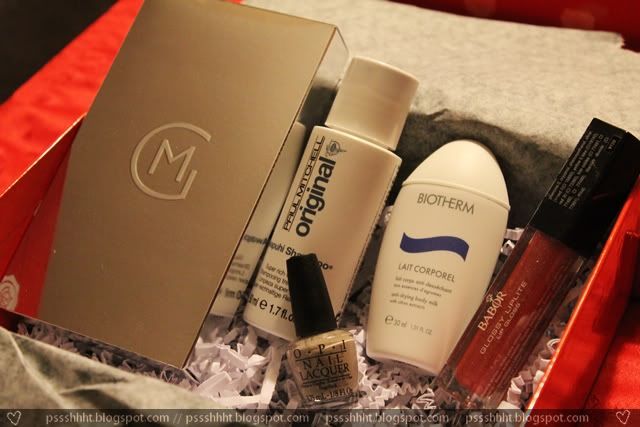 YES, I was finally able to subscribe to the Glossybox. It wasn't available for Austria till now. Katharina told me that it's finally available for Austria – and I of course subscribed to it right away.
I was waiting for that for so long :) I ordered it on Monday and today (Thursday) it was here.
I didn't try out the products yet…but I wish the nail polish was in another color. Cause I got 3 nail polishes in this color now. No, I wasn't that stupid to buy 2 bottles of that before I got this one in the Glossybox. The first one was in my Kathi-Box and the other one was in my Douglas-Box. This color is like my Box-Color lol.
AANNNDD look at the photo below. I've never seen that before. When I opened the lip gloss which came in the box too I saw that there's a lamp in it! And there's a little mirror on the side of the lip gloss. I mean clever! But WTF? I'll probly won't use it anyway…I'm not a lip gloss fan. I don't like sticky gloss on my lips. But we'll see.