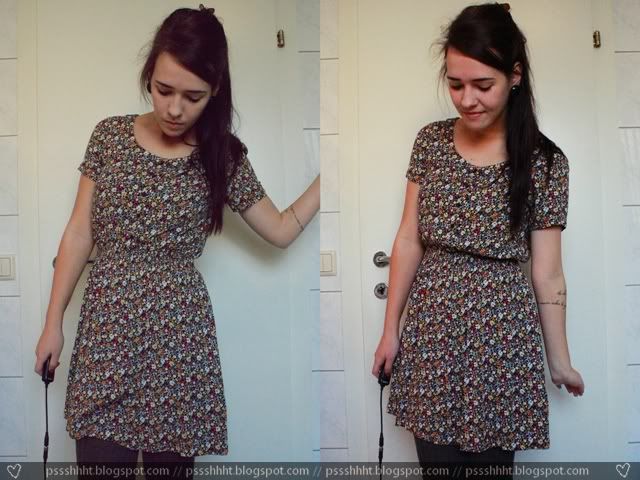 Dress: H&M
Yesterday – much needed free day. Free days are always much needed. Today I had school and an accounting exam. I suck at accounting. Seriously. And I'm pretty sure I failed this time again. But I don't care THAT much. Nothing can happen – I can't fail the class.
Today right after school my mom picked me up…with Penny. :)
We went to buy a christmas tree – and we found one for only 20 €.
My newest H&M order arrived as well…for some reason my H&M orders always arrive way earlier than those from other people. Everyone complains that it takes up to 2 months or something…mine takes up to 2 weeks not more. I'll take a few photos over the weekend…cause I bought a funny and cute pullover jejeje.