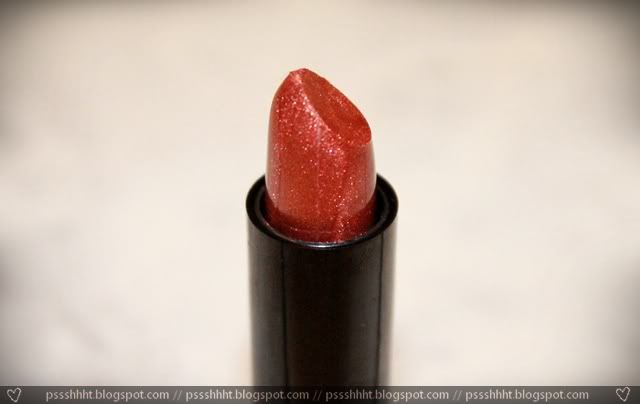 Yesterday wasn't my day at all. I made the big mistake to go shopping with my brother. It's a nightmare. I'm not kidding. By the end of the stupid shopping tour I stayed in the car while my brother and my mom went inside the store. I couldn't take it anymore.
Later I watched football (REAL MADRID vs barfelona) which didn't make my day any better. Matches against barfa always make me so aggressive – they should be glad im sitting at home in Austria and not in Spain.
Two more weeks until Christmas Eve – and my two weeks of vacation.
This lipstick was in my advent calendar btw. I like to look at the color – but I'm most likely never gonna put it on.