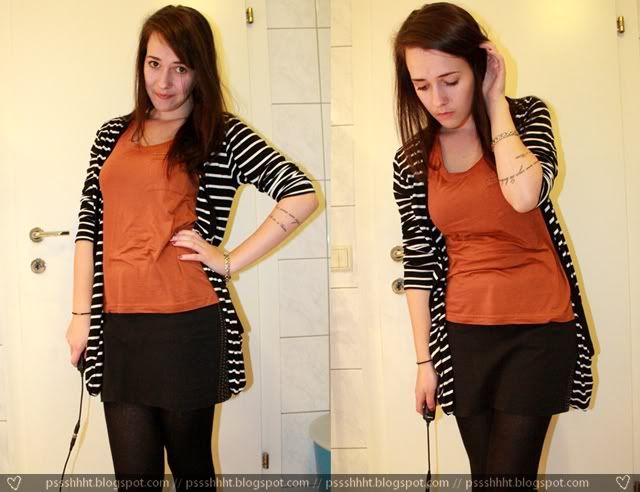 Cardigan: New Yorker // Everything else: H&M

I wore this to school today. Wrote an exam. Went to the vet with Penny again, she's healthy again.
Yesterday I've been bowling with my co-workers – which wasn't as bad as I thought at first. But I was super tired at school today. I'm glad that I'm not going to events to take photos there this weekend.