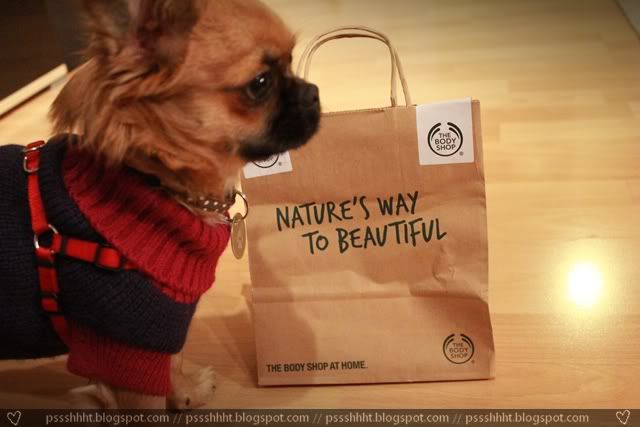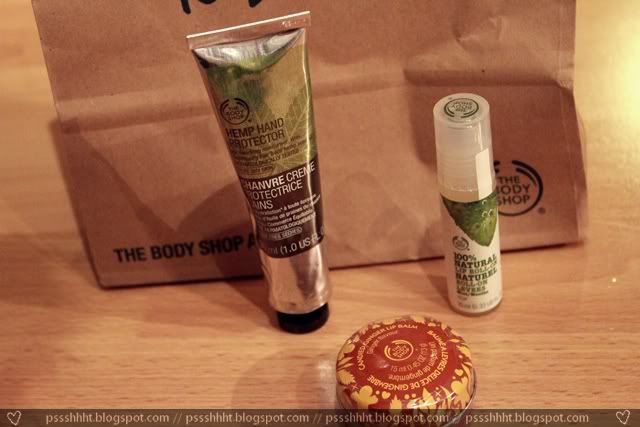 I've ordered a couple of things at The Body Shop online store for the very first time. The Austrian version isn't existing for too long so far.
Everything came in this paper bag which was in a little card board box.
I got a Hemp Cream for my hands cause this cold weather is drying out my skin on the hands and they start bleeded etc. which isn't very comfortable. I also ordered a roll-on for my lips (also cause of the cold weather). I don't want to use stuff like Labello etc. cause they have Glycerin in it which pulls the "water" out of your lips and you'll need to put it on more often. Most people probably don't even know that.
I also ordered a Seaweed mattifying day creme for my face – but on the bill it said that it's sold out –.- That cream was the main reason why I even placed that order!!
But I got a lip balm for free – which smells so good :)