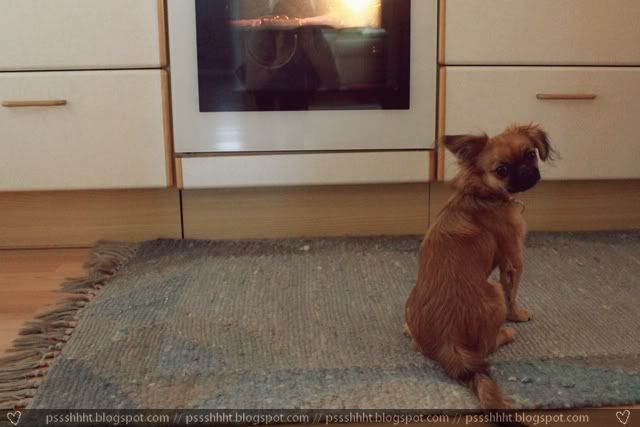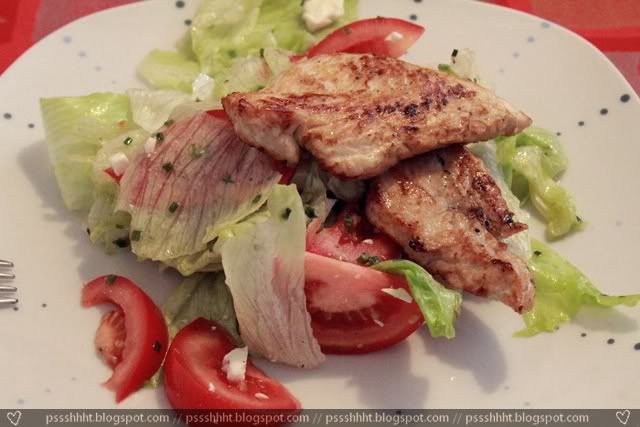 In the first photo are my favorite muffins. Or maybe the only muffins I like. I'm not a cake, cookies etc. fan. I just don't like it. But those cherry/chocolate muffins are amazing and so easy to make.
The salad with the chicken was a meal we had for lunch the other day. Also one of my favorite dishes. I could eat tons of that.
I went to the city with my mom today – since she wanted to buy some stuff from the SALE. It's so stormy outside Penny had some troubles with walking. On our way home there was a moped driving in front of us (until we drove past him) and the wind nearly knocked him down. I felt kinda sorry for him. When we were at home it suddenly started hailing, there was even thunder and lighting – which is certainly not normal for winter.
I also think it's fucking ridiculous if people on e.g. Facebook try to be cool and post statuses like "Why are you freaking out cause of the weather. So childish." I shouldn't get angry cause of Facebook members but it's just annoying.