As I said in the blog post before I went to a shoe store and bought 2 pairs of shoes.
I had a similar pair of those you can see in the first photo. But the old pair's ruined – I wore them very often. So I was looking for a new pair for a while and yesterday I saw these for only 10 €. And as you can see – Penny likes them too hahaha.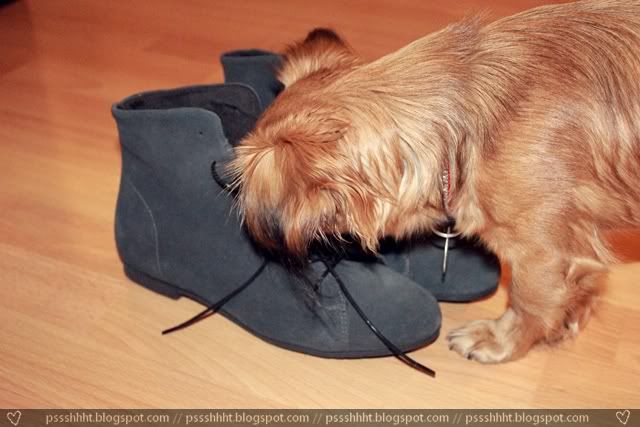 I'm gonna wear these tomorrow to school. I hope I won't trip on the bus. Don't get me wrong, I can walk in high heels especially wedges but on the bus you never know what happens when you have to stand through out the whole drive! And when you trip and fall with high heels it's more embarrassing than when you're wearing flats.