Today I bought a new box for the car for Penny, cause the old one was almost too small.
We put it on the floor at home and she immediatelly jumped inside.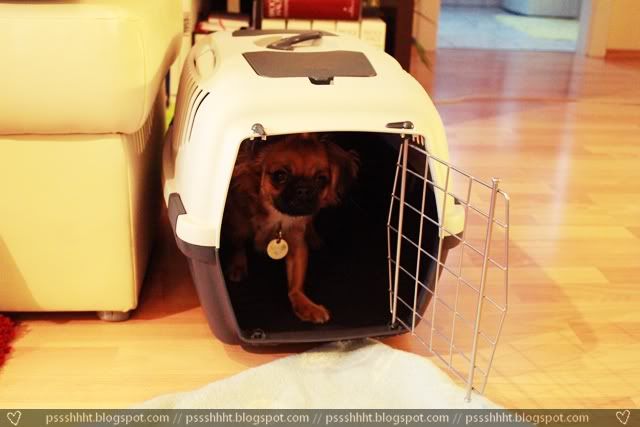 I also bought a sign to put on our little door in the fence in front of our house.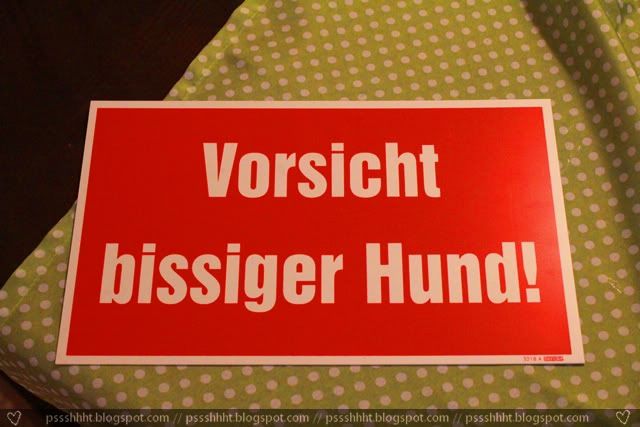 And I bought her a flashy light thing – so when I go for a walk with her when it's getting dark, you can see her better.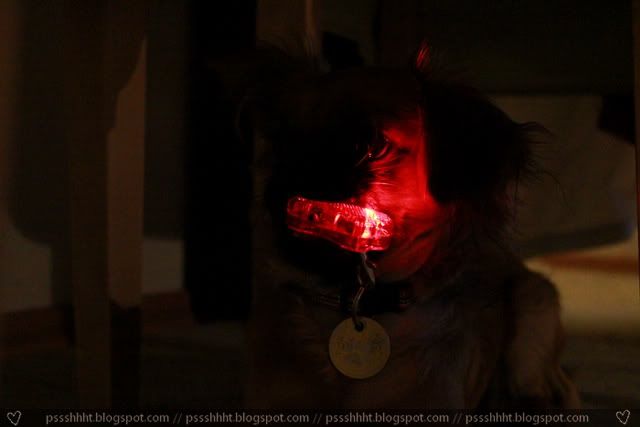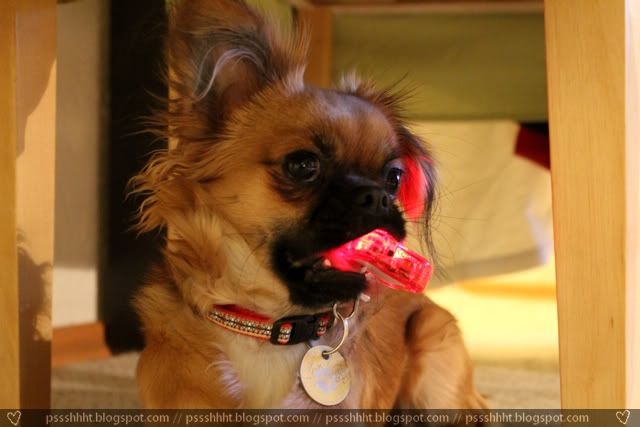 Aaand I bought a new "shitty bag" box thing to put on the leash so I'll have it with me all the time.
Until now I always had a little bag hanging on the leash which was OK too.
Penny took a dump in the shopping center today btw hahaha. People kept staring at me when I took out a little bag and collected the poo.