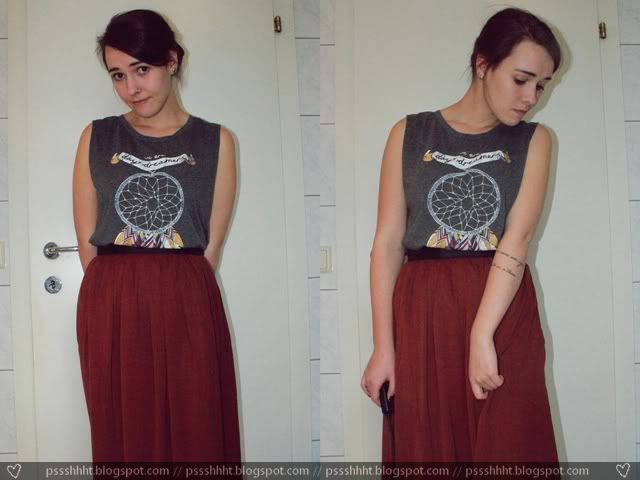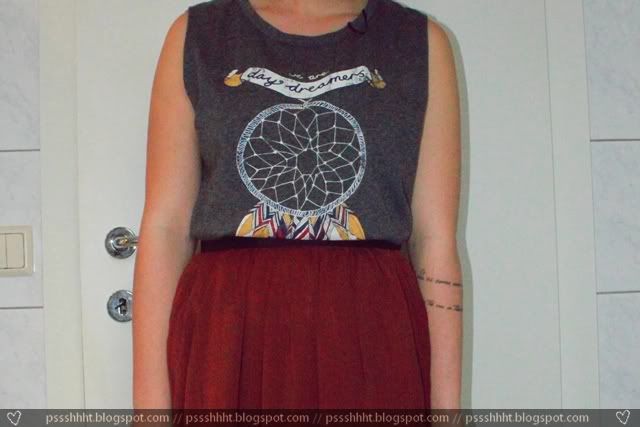 Skirt and Shirt: H&M
Survived Monday.
Probably going to an event on Saturday to take photos. I got asked to come. Which is weird. Weird things are happening right now involving cameras.
My mom had to take Penny to the vet today cause she pulled the threads out of the wound on her belly.