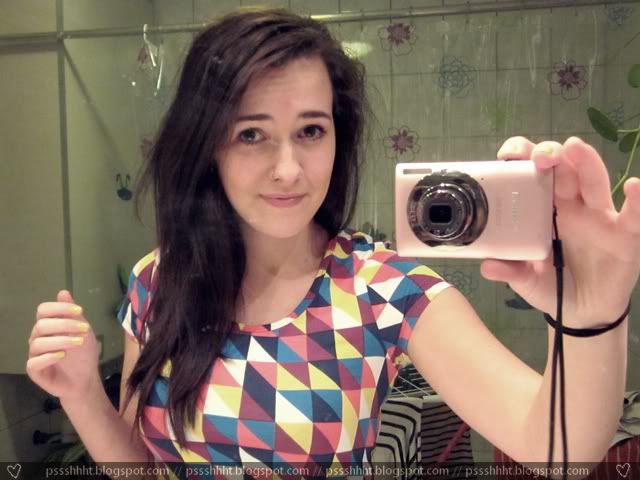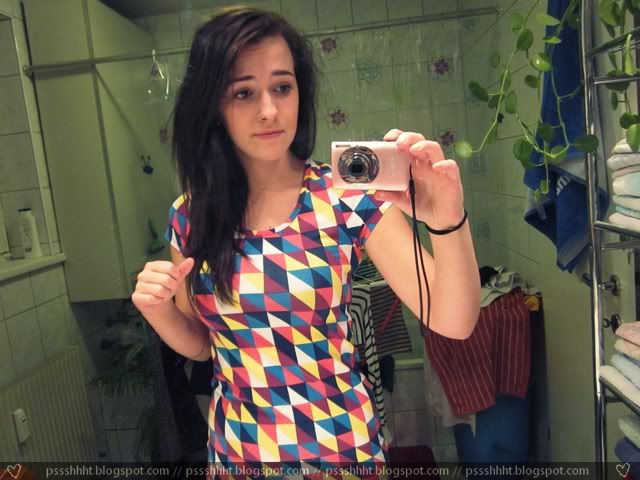 I wore this on Friday Night when I went to the clubbing. Sorry for the stupid background, sorry for the semi-dirty mirror – I took these right before leaving for the clubbing, so I had no time to build up my camera equipement. Also I had to take my camera with me since I was there as a photographer.
Yesterday I've been at my grandma's for New Years – it wasn't as bad as I expected it to be. But certain people weren't there.
Penny didn't make any trouble, they all found her super cute.
Today I'll have to buy Penny a new collar since she destroyed the one she had. She bit through it.