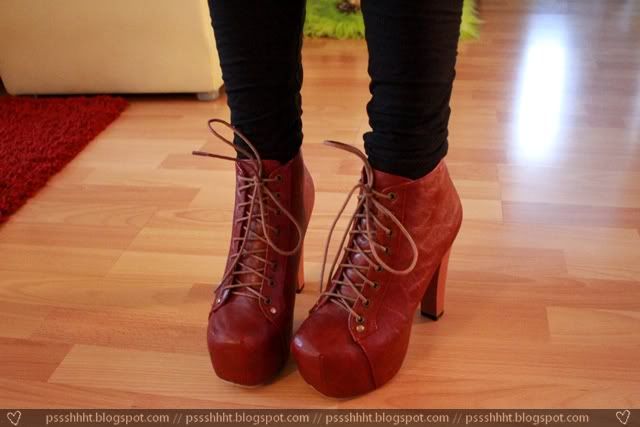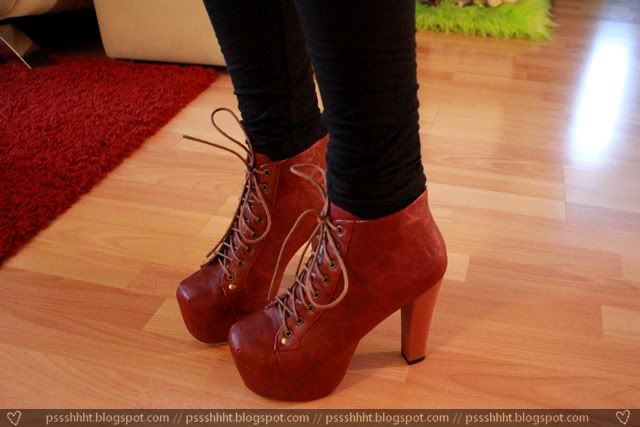 I got my shoes! My mom texted me when I was at school that my shoes arrived. YAY! The first thing I did when I got home was trying them on of course. I love them!
I also got a call, and got asked if I was available for an event tonight to go and take photos. I said OK. Now I'll have to go there in the freeezing cold (it's so cold my skin hurts when I'm outside) and take photos. Well, the event isn't an outdoor event – but I'll have to run from the car to the doors without a jacket cause they don't have a coat rack!!! That really really sucks. Cause you can be at a club with your winter coat!
I'll just go there, take my photos and leave again. Cause I'll have to go alone since no one is available as usual.
Tomorrow I'm going to a prom. I like proms :)