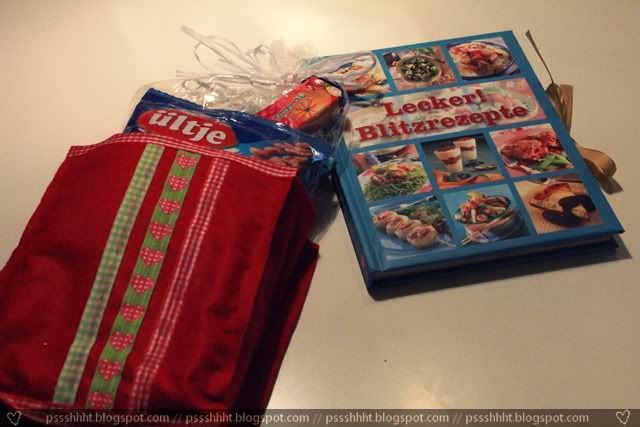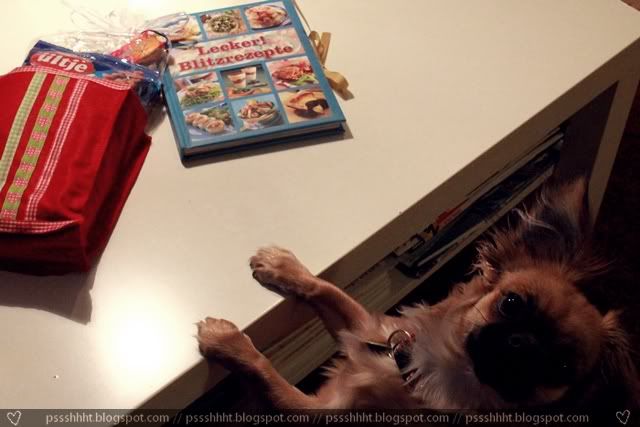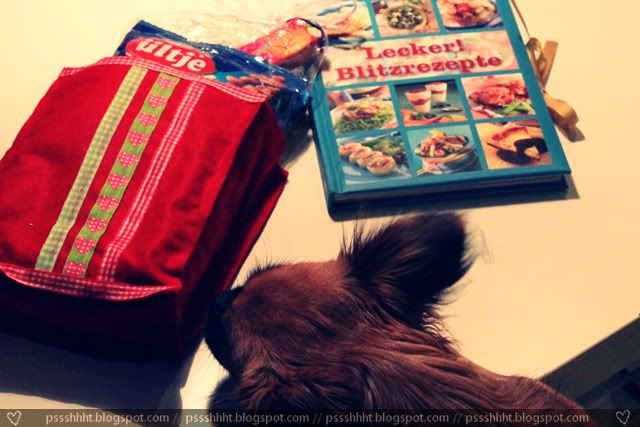 Today when I left the house to go back to work after lunch break, I nearly fell over a parcel.
I didn't have time obviously so I put it in the hallway and opened it when I got back home in the evening.
Inside were the thing you can see in the photos (minus the curious dog). The girls from Seelenschmaus had a giveaway a couple of days ago and I surprisingly won. It's the first time I won at a blog giveaway! And the stuff I got is super cute and super yummy!
Thank you so so much Louisa and Rebecca!!! Thanks thanks thanks!! :)
CHECK OUT THEIR BLOG!!