Finally it's weekend. Seriously – normally I kinda like school right now (no, I'm not drunk or stoned). But today I wanted to punch people in the face. Some people talk so much bullshit they're literally talking with their butts. Unbelievable. And the best about that is – they think they know everything and are the best blah blah blah. I was so glad when I didn't have to hear all the bullshitting anymore.
My mom picked me up from school and we went to buy a birthday present for my grandpa. Have to go there tomorrow after the dog school/dog course.
Tomorrow night I'm going to an even to take photos – special guest is Micaela Schäfer. German/Austrian/Swiss people might know her mwahahaha.
I took these photos below while sitting in the back seat of the car.
Penny trying to fight the sleep next to me in her box.
Losing the fight.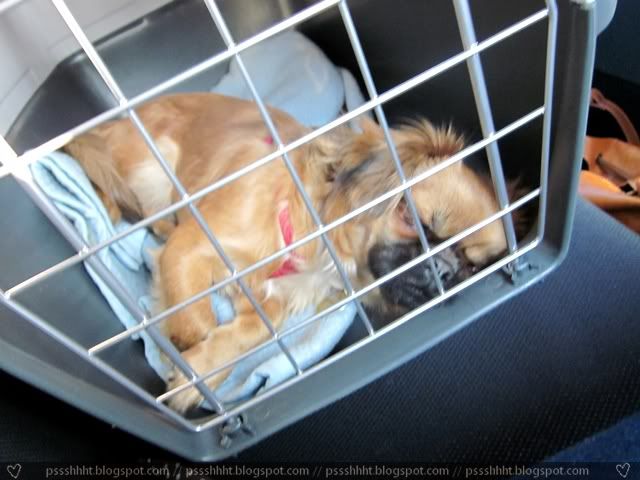 And my mom and I bought these little dog's with bouncing heads. I think they're hilarious.
PLUS - you need to check out this
BLOG HERE
.
She's gonna make a blog introduction soon and asked me to apply for it. So go check the blog out. It's worth it :)