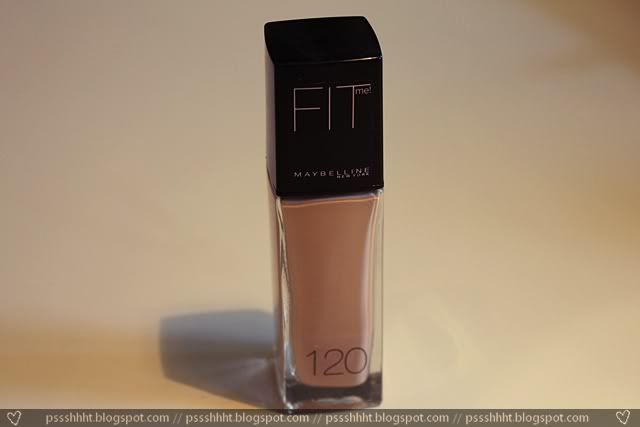 I've been thinking about buying this Fit me! make-up for quite a while now. Last week I finally did it.
I bought the lightest shade I could find – cause I'm quite pale when it's not summer.
It's actually easy to apply. I used my fingers. I have a brush and a sponge too. But the brush is for my other make-up (from The Body Shop) and the sponge is for nothing, I don't like it.
When I applied the make-up – it suddenly seemed dark-ish. It looked like I've used fake tan kind of. But not really in a bad way. I don't know how to explain that actually. It looked like my face was tanned – but didn't look like I've put make-up on which is too dark.
After a while it feels a little like gel in the face. Not exactly oily – but a bit slimey. But not in a bad way either.
It's weird – stuff I hate about other make-ups arent't that bad with this one.
This is probably the dumbest review ever…but it's just how I experienced this foundation lol.