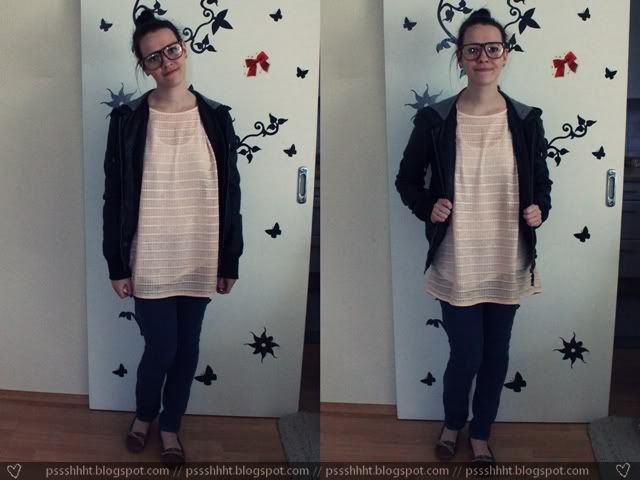 Jacket: C&A // Shirts, Jeans, Glasses: H&M // Shoes: Vögele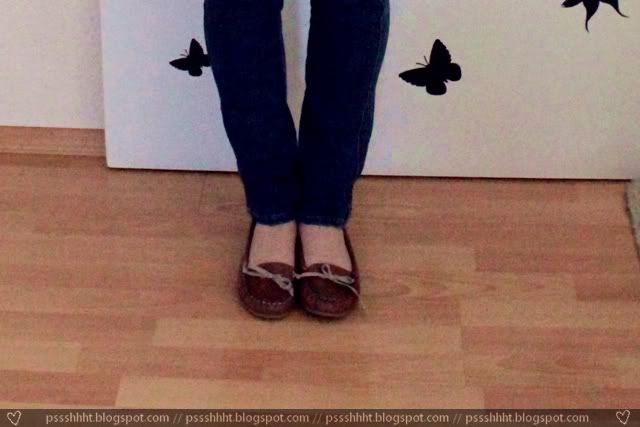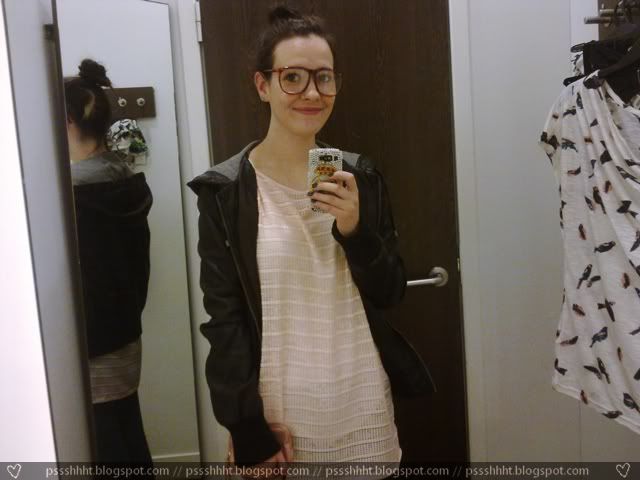 My shopping outfit today. The funny thing was that when I was at the check-out at H&M the cashier asked me if that shirt's from H&M or Zara. I said it's from H&M but from like 2 summers ago. She only asked me cause she found it so pretty haha.
BTW, I bought that shirt you can see on the right in the last photo, a bikini-top and a summer hat. I went to the store with the H&M catalogue cause I wanted to see if I can get the stuff I wanted in the store before I ordered it. But they had nothing at all – only the shirt on the right. So I'm gonna place another H&M order. Gosh!