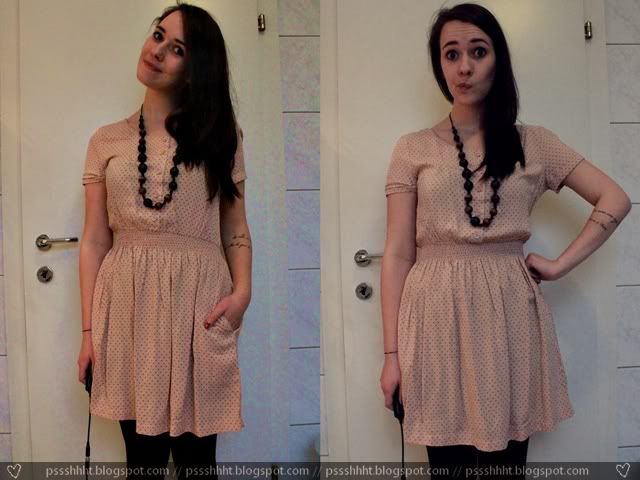 Dress:
H&M
// Necklace:
Takko
Haven't posted an outfit in like forever! Click on READ MORE below to view the whole entry. :)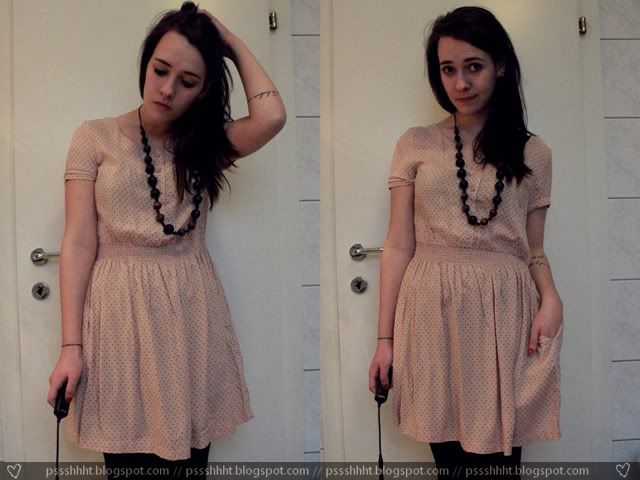 I effin hate people who think they're something better than everyone else. I hate it if they treat you as if you're a bad person or something just cause of the way you look or dress! I just got back from dog school and the assistant of the dog coach treats me as if she thinks "Little princess I'll show you who's the boss here!" As if she knows me, as if she's the boss of everything etc. I effin hate that. I don't even know why she does that cause I'm giving her zero reasons. I'm not someone who acts like she owns this place or whatever. I'm not trying to get everyone's attention and I certainly do not think I'm the best. I had to drop that – it pisses me off so so so so much. I'm not Paris Hilton or like her – just because I have a little dog for fuck's sake!
I swear if this goes on I'll explode and treat her the way she treats me. I don't think it's fair from her. Argh.
Ah, this text doesn't have anything to do with the photos again, but oh well. Shit happens.