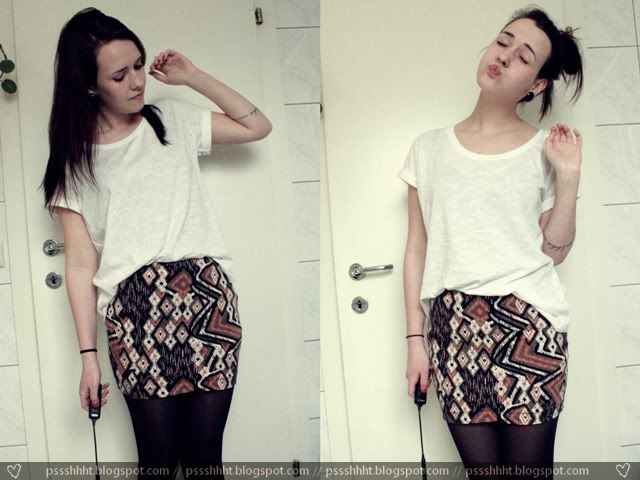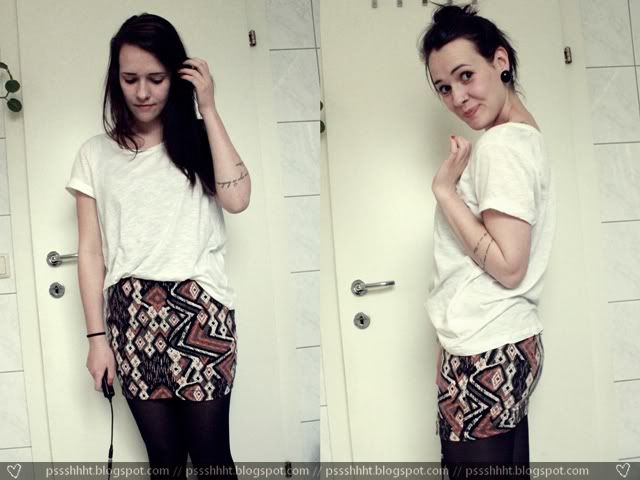 Shirt: H&M // Skirt: New Yorker
I wore this to school today.
On the bus to school I sat next to a homeless/junkie/punk guy who tried to talk to me all the time. It wasn't too bad tho, he was nice.
My dad is gonna buy a power plate – yippie! I wanted to go to the power plate studio where I'm having my zumba class at to train on that plate – but having an own plate is way better.
Here some outtakes…