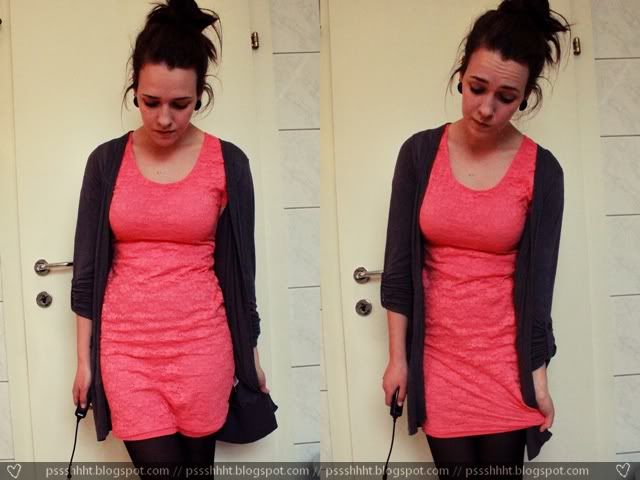 Dress: H&M // Cardigan: New Yorker

Last night Real won. Watched "Schlag den Raab" too.
Penny was great at dog school!
I just got back from taking her for a walk – she's sleeping now haha. I usually walk really fast with her and kinda far. So when we get back home she's beat.
In about an hour I'm off to the movie theater – watching The Grey.
Anyone seen it already?