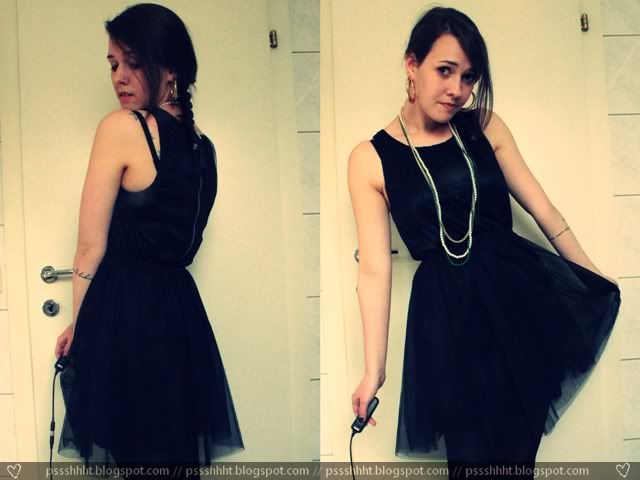 Dress, Necklace: H&M // Earrings: Claires

Zumba class got cancelled today. They couldn't call me since they didn't have my number (now they have it).
I'm kind of addicted to (light) sports right now. It's not enough to watch football twice every week.
Back in school I loved sports – but now I really miss it.
I do yoga class once a week (yoga at home every day), Zumba once a week, walk to work (fast) every day, walk my dog (fast). Now I decided to start "Power Plate" after Zumba class ends.
I'm pretty happy with my body right now – the first time in a long while – only my belly is a bitch/fatty. Since I don't wanna do boring crunches I need something else.