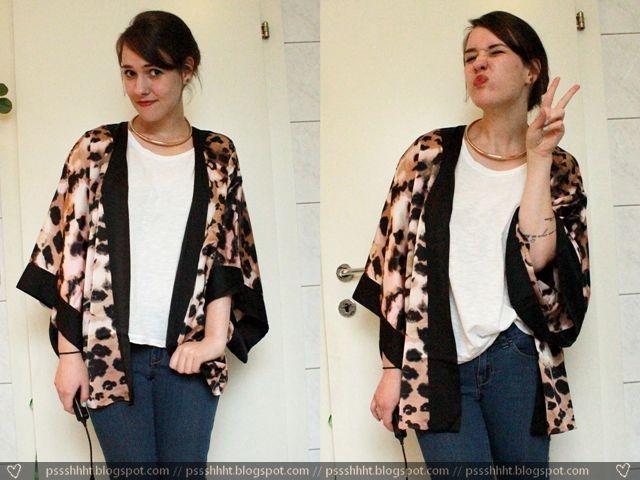 Kimono, Jeans, T-Shirt, Necklace: H&M

Wearing this to lunch tomorrow. It's Mother's Day here tomorrow. And I made a very special gift for my mom hahaha. OMG, it doesn't look good at all, but I made it myself and I tried really hard – I guess that's what counts.
Had dog school for the last time today. I'll probably go to another course in fall.
I like to teach my dog stuff. She's clever enough to learn a loooot.