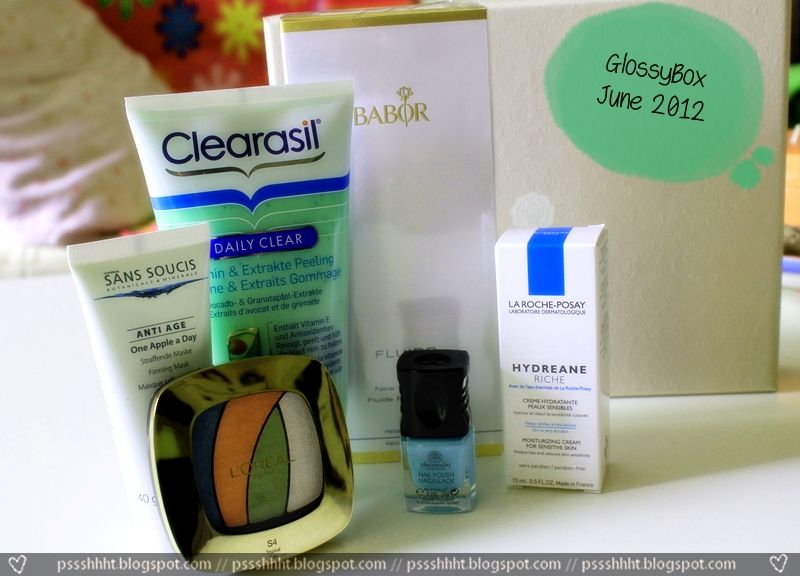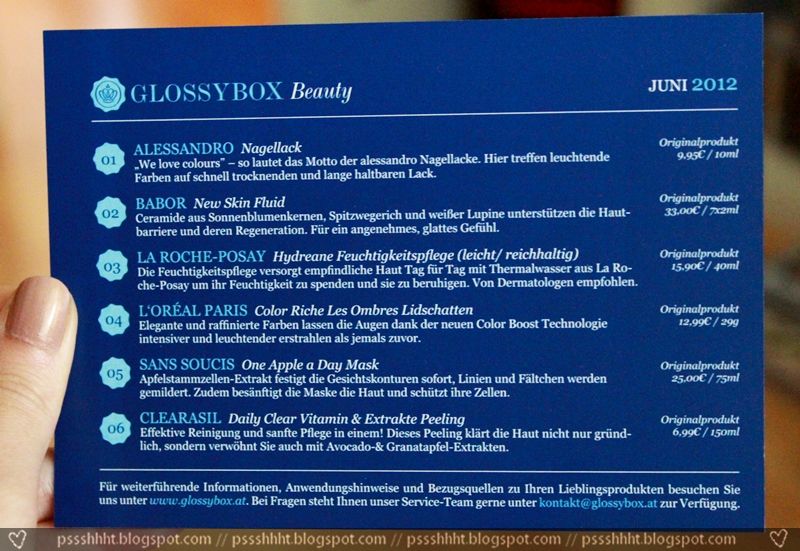 01. I didn't try this nail polish yet – and I'll put it into the box of Glossybox products I don't need and give away as a present. Not because I don't like the nail polish but I got this exact color about 3 times already.
02. What the hell is that even? I don't even know how to open these little bottles which look like drugs or something. Not gonna use it.
03. I put this product in the "I don't want it" box too. That's it.
04. I usually don't really use eye shadow. But I used the orange color yesterday and I really like it for the summer.
05. Uh, yeh…Anti-Aging product…dont't need that yet.
06. I'll use this – as soon as I used my other face cleaning products up.
July box will be up later.