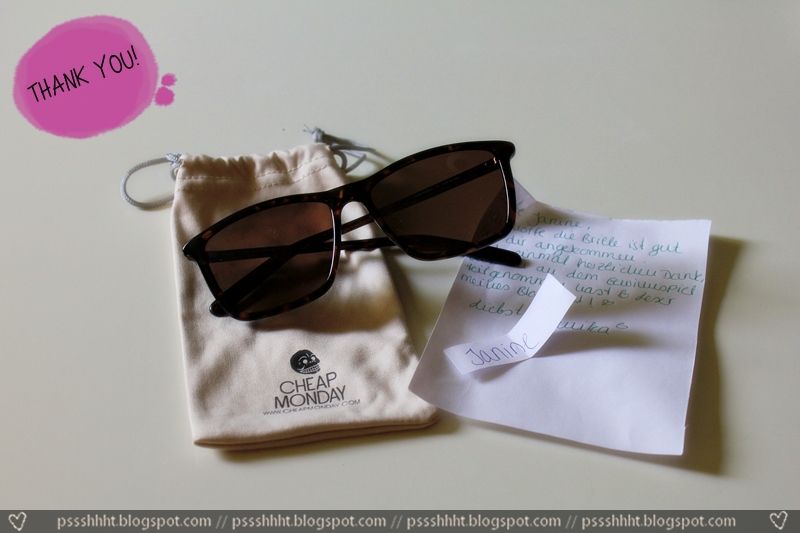 I'm super late and I'm sorry for that. Annika's for sure gonna think I'm an unthankful bitch.
While I was on my blogger break I won those Cheap Monday sunglasses.
Annika from Mayo oder Ketchup? had a little giveaway on her blog. And surprisingly I won.
I love the sunglasses. I think they're super cool. And tho I have hundreds of sunglasses – I don't have one like this yet.
So, thank you so so much for the sunglasses!! I really didn't mean to be so late with this. I appreciate the win so much. Thanks!