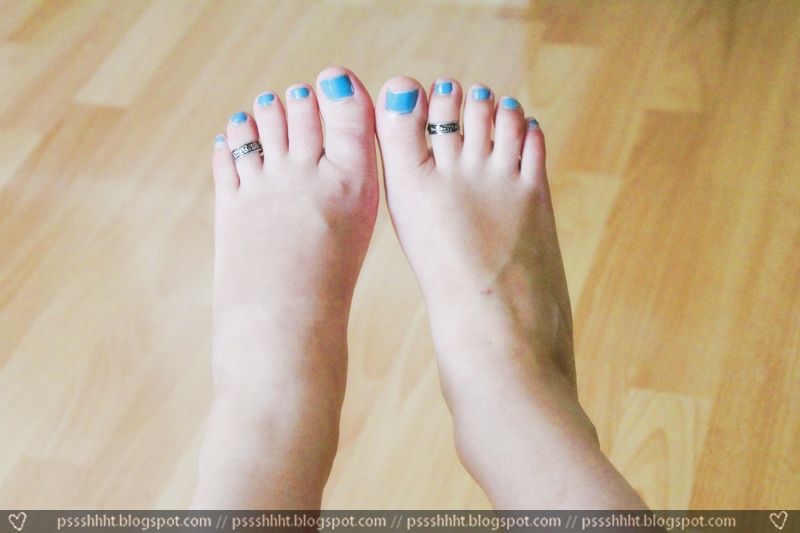 I've been looking for toe rings everywhere. I found some – but they were 10 Euros for 1 ring and then the rings didn't look the way I wanted them. So, I didn't buy them. Suddenly I got the glorious idea to look at a platform called Kleiderkreisel where people can sell their clothes, shoes, accessoires etc. they don't want anymore. I found a couple of toe rings there. Waaay cheaper!
I found this girl who sold like 12 rings for 3,50 Euros – so I contacted her and she sold me the rings.
A couple of days later I had them – and I haven't taken those two you can see in the picture off since I got them.
I wanted toe rings because I don't like to wear rings on my fingers or on a necklace around my neck. And I think toe rings look cute and a bit hippie-ish.
I couldn't put a ring on the second toe of my left foot tho. That little fatty is the one that was broken like 2 months ago.
PLUS - check out Hannah's BLOG - she's having a little blog promo in a few days.