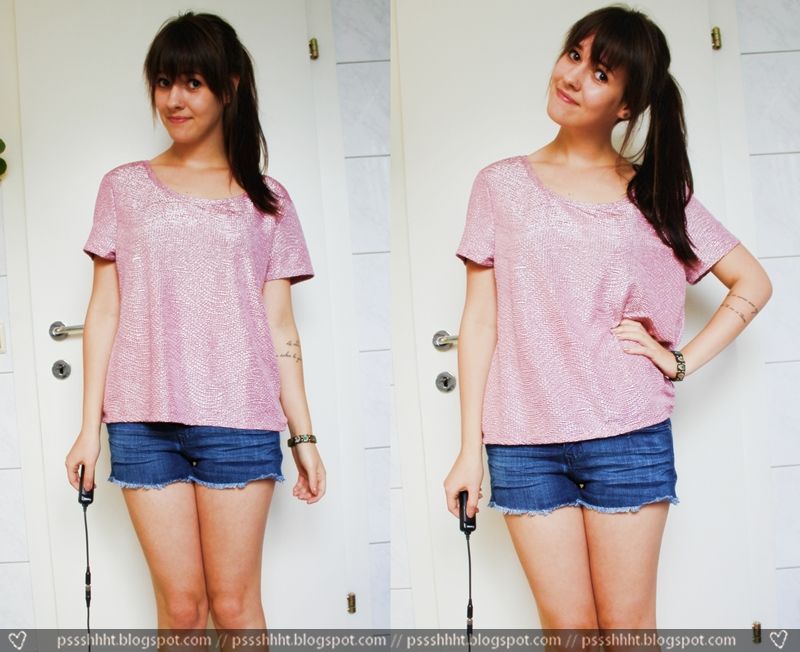 Shorts: Forever21 // Shirt: H&M

Last post for this week – because I'm going to Stuttgart tomorrow. Can't wait to do some shopping mwahaha. I haven't bought anything the last couple of days cause of that.
Since I'm there for only 2 nights and not even 3 days I really don't know what to take with me or what to wear! I'm not 100% sure what the weather's gonna be like. Maybe I'm gonna take the outfit in the picture above with me. Do guys have those problems? Guess not.
And as if that wasn't enough I have to think of what dog stuff I'm gonna take with me. Food, bed, water, etc. Yep, Penny is coming with us. Hope she'll be a good girl.