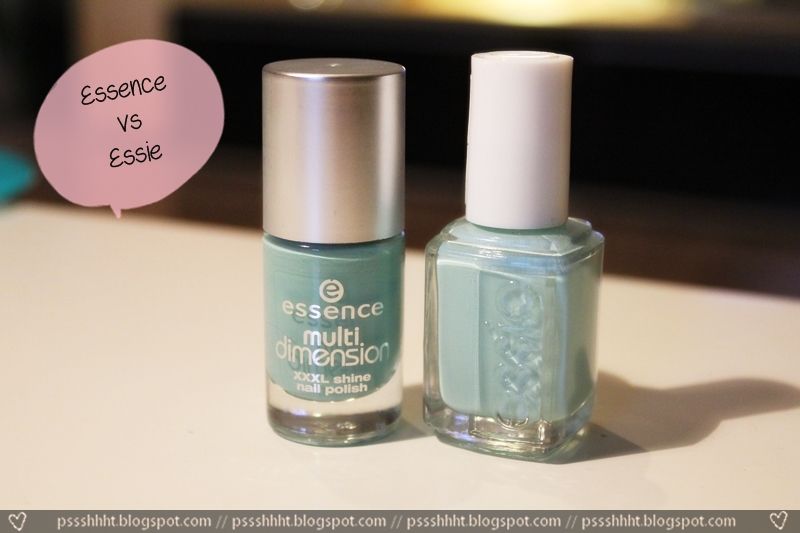 I'm probably gonna have a couple of enemies after this post but I'm gonna post this anyway. Since almost everyone seems to be obsessed and hyper about the Essie nail polishes I had to try them too (well, I had one in my Glossybox. I don't spend that much money for a stupid nail polish).
Knowing how everyone seems to love those polishes I couldn't wait to try an Essie nail polish – and then I realized I'm not gonna share this obsession/hype thing and that I'm not gonna be a fan of Essie. I think the nail polish is kinda watery and I had to put on like almost 3 layers so it'd look good. That's too much effort!
Since this post is an Essie vs. Essence post – here's the essence part. I absolutely love the Essence nail polishes. They're not watery. They cover so well, sometimes I don't even need to put on 2 layers. And they're cheap. It doesn't always mean that expensive products, with big names are the best. I'll stick to the Essence nail polishes and let the others buy their expensive Essie polishes.
It's just my personal opinion.