I decided to write about the Glossybox when I tried out the products and know how they work, and whether I like them or not. I find it kinda senseless to write "Can't wait to try it out" or "Let's see how it is" etc.
So, here it is.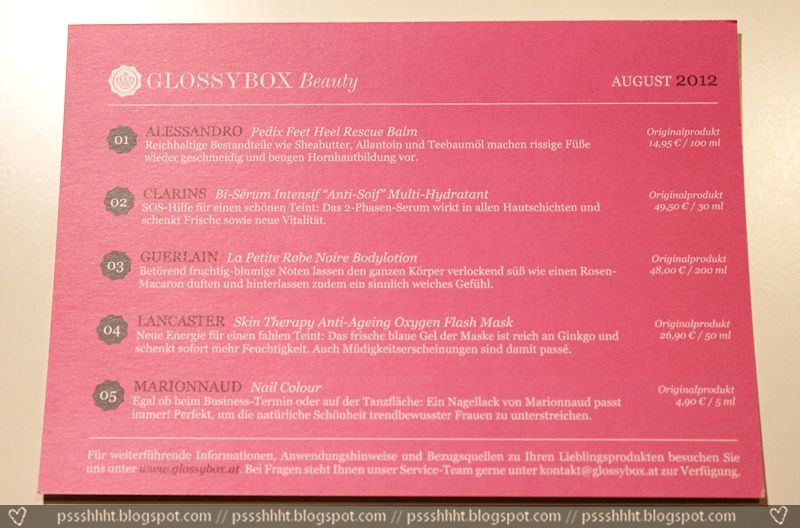 01. I use that for my feet and I didn't notice any difference yet. It smell well tho.
02. I used this one a couple of times after washing my face in the evening – but I'm not a huge fan of it – it makes my skin oily.
03. I haven't used this one yet – since I'm using up my other body lotions etc. first.
04. Haven't used this one either yet – it's anti-aging and I don't feel the need to use products like this.
05. I wore this nail polish the last two weeks – and I really like it. It's super easy to apply. It's not watery. And it lasts a while without chipping off. I wouldn't really wear this color in Summer tho – for fall or winter it's really nice in my opinion.