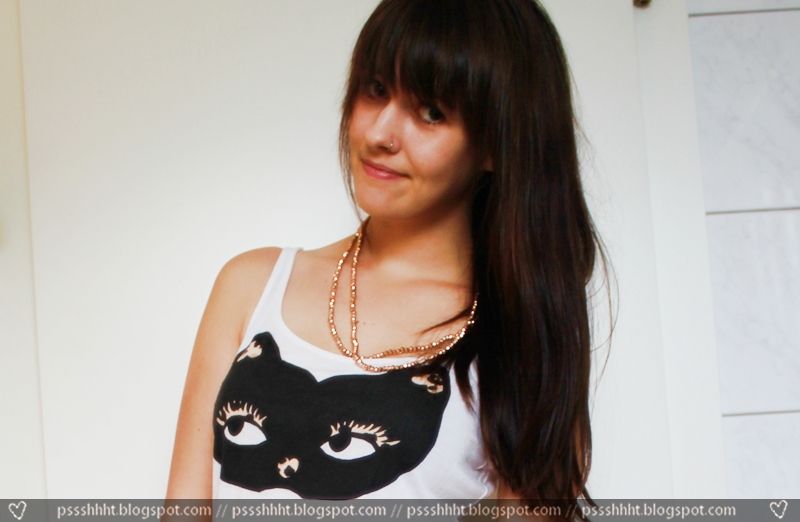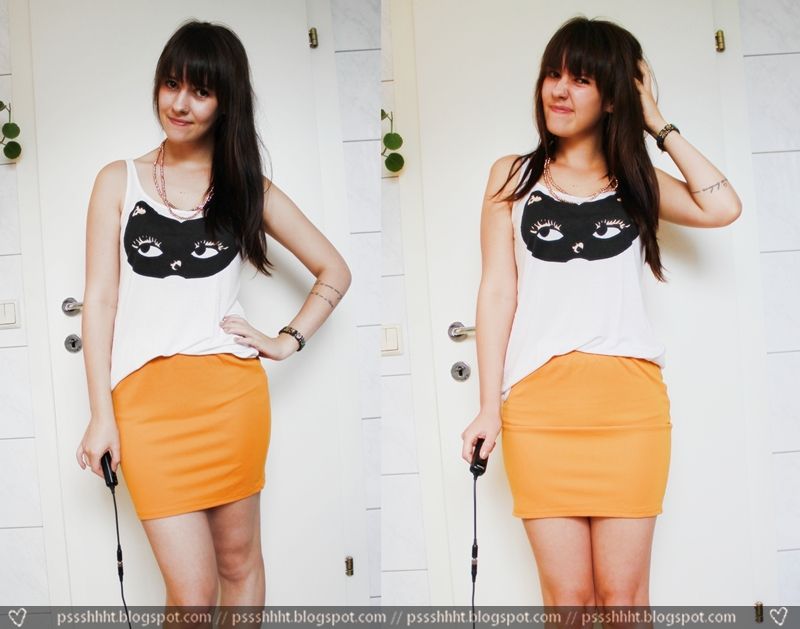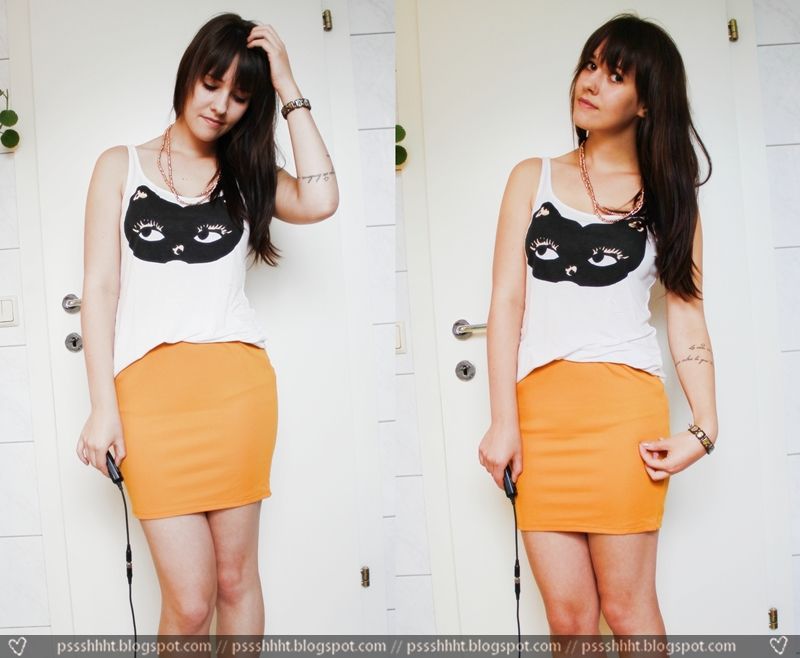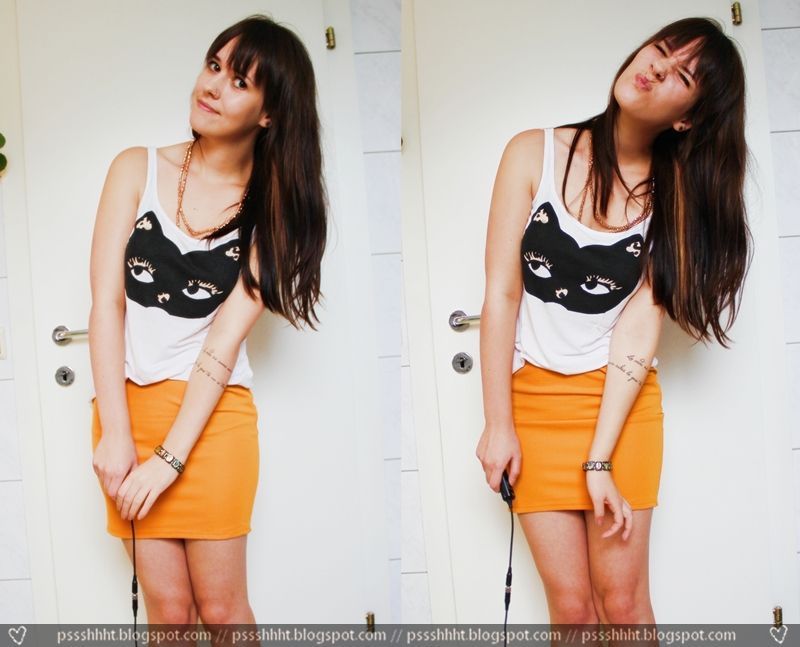 Shirt: H&M // Skirt: New Yorker
I'm posting outfit photos I took in August because I'm sick and can't take new ones right now. But I'm planning to take new outfit photos and other photos I can put on my blog on the weekend.
I really like that skirt – especially the color – but you can see my undies when I'm wearing it. Maybe tights will make it better – I didn't try it yet.
As I said I'm sick right now. I've had a cold since last week and this week I felt sick to my stomach, dizzy, weak etc. I hate this weather. One day it's cold, then it's warm, then it's cold again…argh!
It has to be better until the weekend cause I'm meeting up with Lisa who I met through blogging/Twitter.