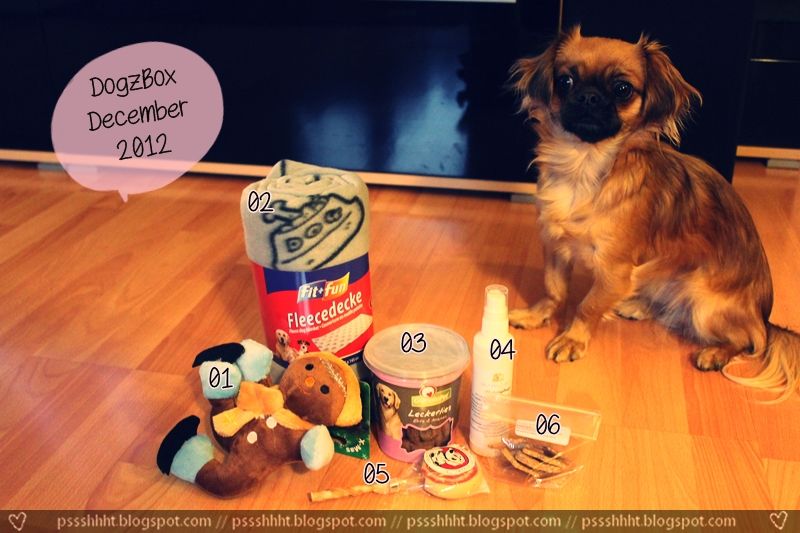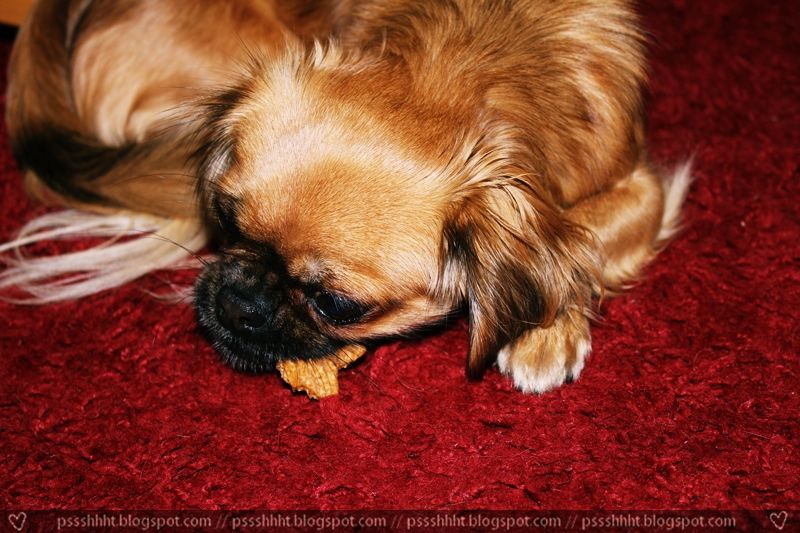 Our second DogzBox! So much better than the first one! I'm happy with the stuff that came with the box.
Toy, blanket, treats treats treats…
01. 02. 03. 05. I'm gonna take the toy, the blanket and some of the treats to my new apartment so I have stuff for Penny there whenever she's staying with me for a few days (I have to leave her at my parent's house).

04. I gave her the cookies and she absolutely loved them – nothing's left.
06. I tried out the spray for her feet, which she didn't find that cool – but the spray smells pretty damn good haha.