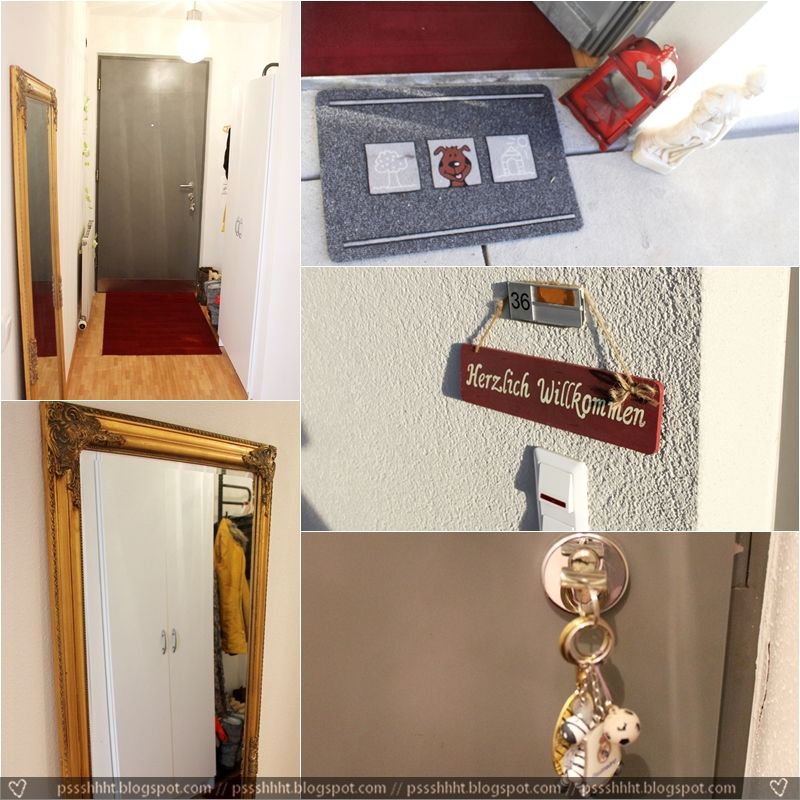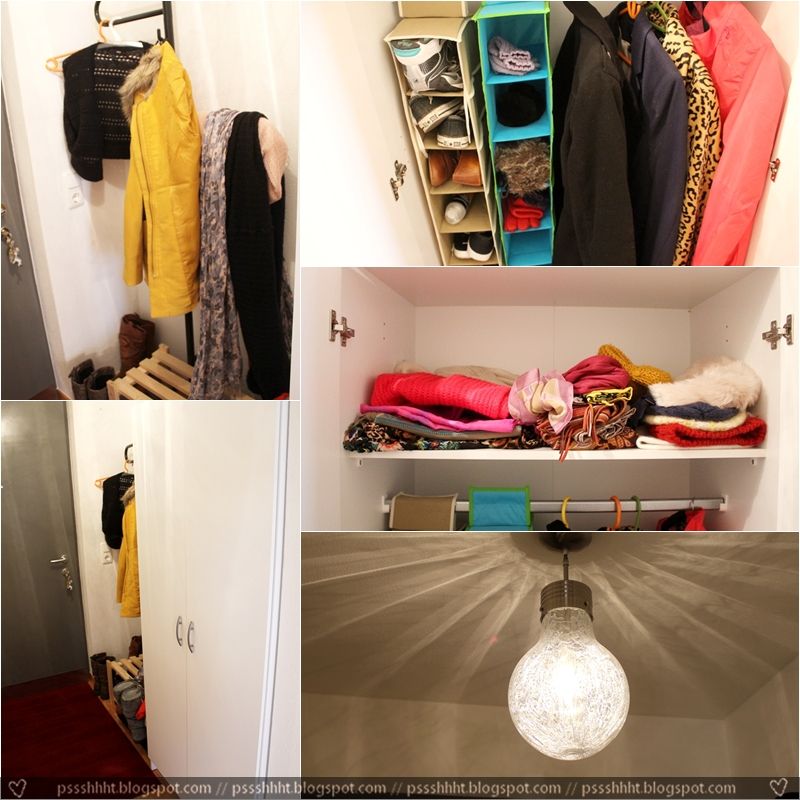 I decided to show my apartment (first own apartment (student times do not count)) in parts. Room by room.
Some wanted to see pictures of my apartment – here they are, well at least the first part.
I moved in a month ago – so it's not finished yet.

On that matt in front of my door is a cat lying almost every day when I'm coming home from work. Just to rememeber you, I have a dog and she's here sometimes.
I only have my winter stuff in my closet there right now. My none-winter-stuff is still at my parent's – I'm getting it as soon as I can wear it I guess.
I know a corridor isn't too exciting.