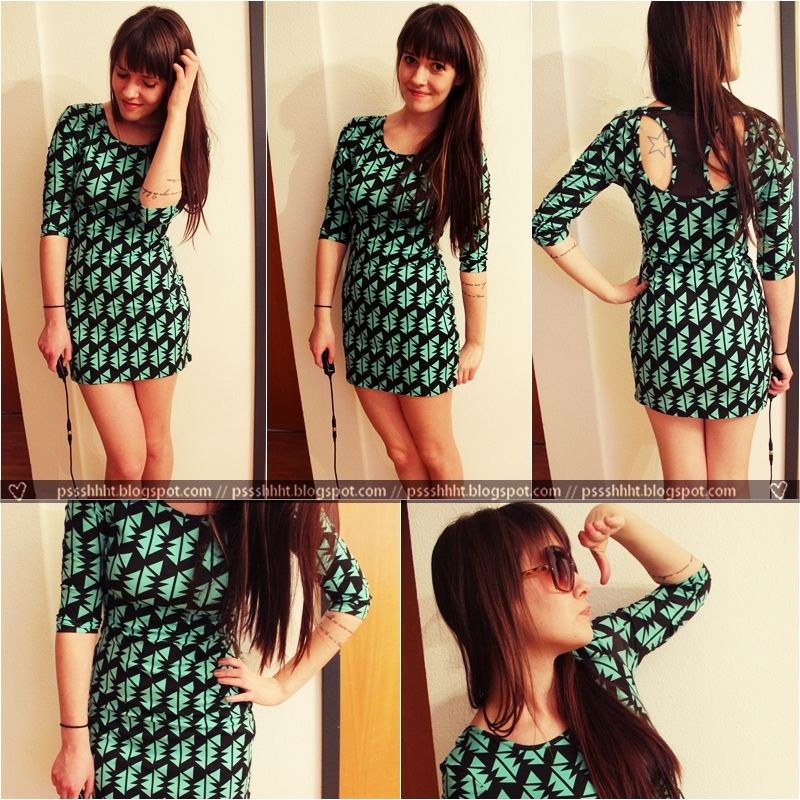 Dress:

New Yorker

// Shades:

H&M



I'm at my parent's over the
weekend
again. I actually wanted to go out last night (possibly wearing that dress) – but it got cancelled by my brother. Today the
dog
courses started. Finished the first one the agility session this morning – the second course will be in the afternoon. I hope
Penny
is as amazing then as she was this morning. Without any training during winter mwahaha. I'm so happy with her – only the other people in my course are just stupid (except from one girl). Those people with their big dogs just think that small dogs aren't real dogs. How
narrow
minded and stupid is that?
I'm not making fun of their drooling and stinking cows either in front of them.
Yes, I've posted a
One Direction
song. That's my most played song in the car right now. I just love them. I know, weird!!! But I have a weird taste in
music
and I love it. As long as it makes me feel good it can't be wrong, right? I listen to a lot of music people would never have thought. Unusual stuff.