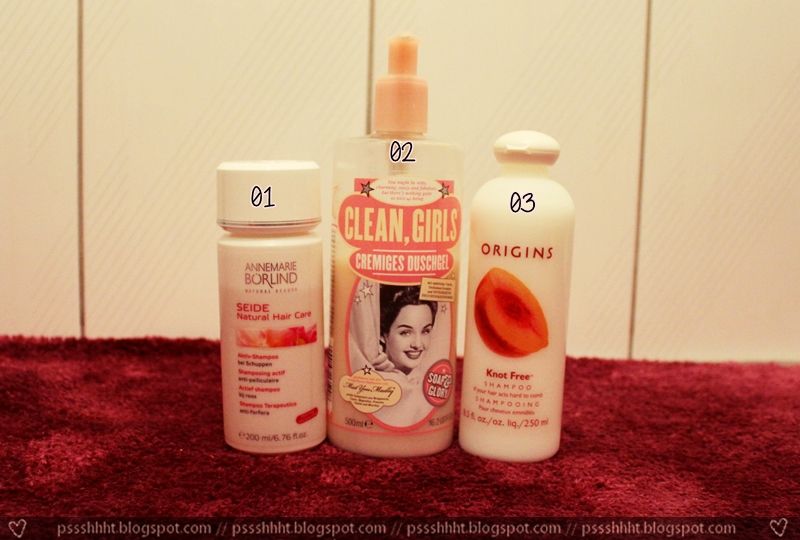 Just in case you give a tiny crap about what I use to keep my body clean here you'll get to know it.
This is the shower gel and the hair shampoos I use.

01. Annemarie Börlind Shampoo: I've ordered this from the Douglas Online Shop and I absolutely love it. It's a shampoo against dandruff and it works pretty well. It also smells good btw. It's rather expensive tho in my opinion. I usually don't wanna spend 8,—Euros for a little hair shampoo but in my case it's worth it.
02. Soap and Glory – Clean, Girls: Many of you might know this shower gel or at least the brand. There's like a little hype about those products right now. I got this shower gel – and I don't think it's too special to be honest. It's nice. I like it. But there are other shower gels that smell better and are cheaper and just as good as this one. In my opinion it's not worth the money.
03. Origins – Know Free: I think I'm a fan of this brand. But I think I'm only a fan cause I'm talking myself into it. If that makes any sense. This shampoo is great – it makes my hair soft and "knot free-ish" but it's super expensive. I'm always thinking that there are other shampoos just as good as this one – which are cheaper.